Each year, the ASDD SIG recognizes graduate students, early career researchers, outstanding mentors, and individuals who have made transformative contributions to research in ASD and developmental disabilities. Our most recent honorees are highlighted below. Congratulations to all of our awardees!
---
Student Award
This award is presented each year to a matriculated masters- or doctoral-level student based on current and potential future impact of the awardee to the ASDD field.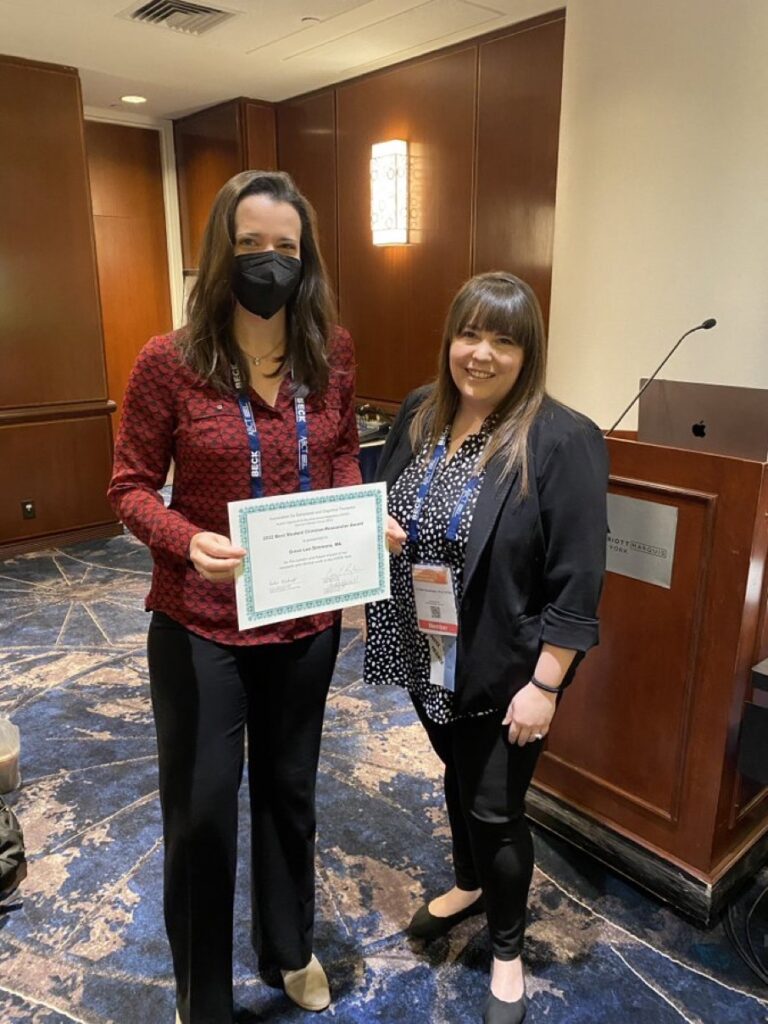 2022 Grace Lee Simmons
---
Early Career Award
The early career award is presented annually to an individual receiving their doctoral degree within the past 10 years. Selection criteria include noteworthy contributions to science and practice relevant to ASDD.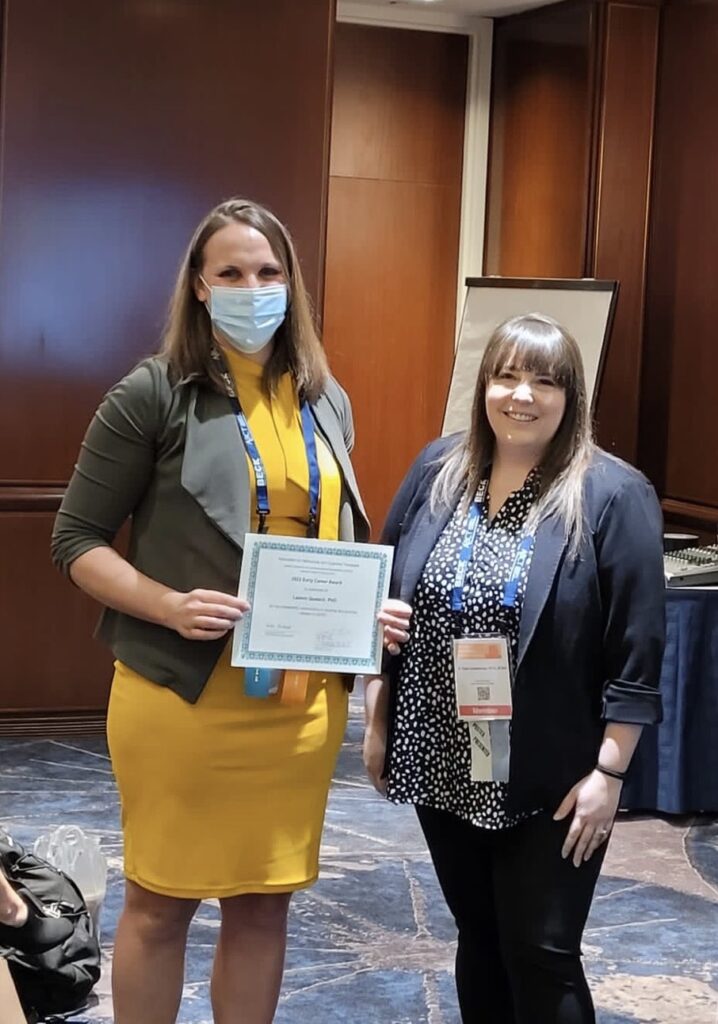 2022 Lauren Quetsch, PhD
---
Outstanding Mentor Award
The outstanding mentor award seeks to acknowledge and appreciate individuals who have had a significant impact on mentees' careers, professional development, and personal growth.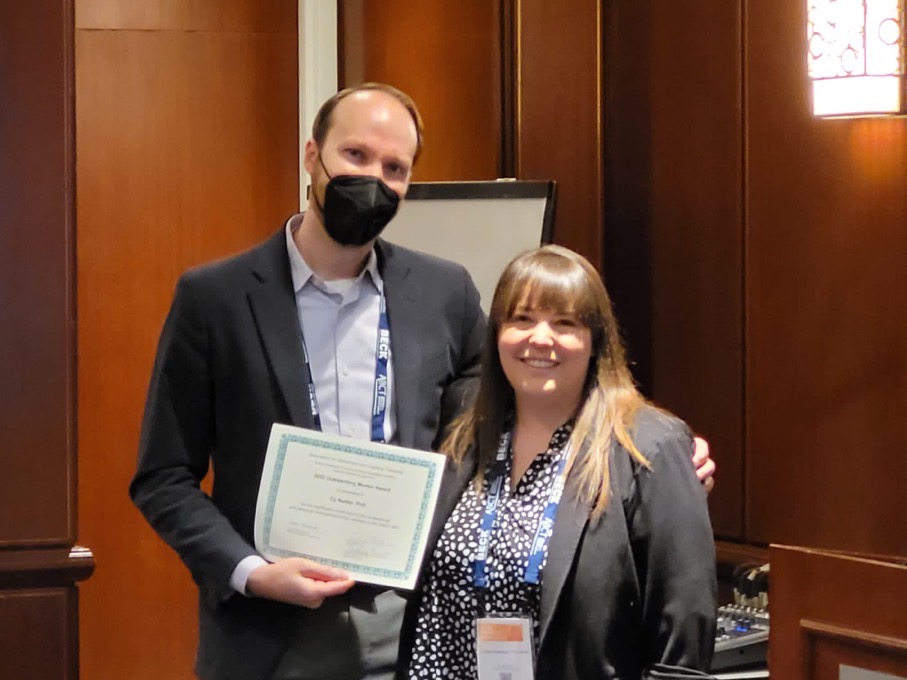 2022 Cy Nadler, PhD
---
Congratulations to our past award winners!
| | | | | |
| --- | --- | --- | --- | --- |
| Year | Student Award | Early Career Award | Transformative Contribution Award | Outstanding Mentor Award |
| 2022 | Grace Lee Simmons | Lauen Quetsch, PhD | | Cy Nadler, PhD |
| 2021 | Angela Dahiya | Vanessa Bal, PhD | | Matthew Lerner, PhD |
| 2020 | Kyle Frost | Christina McDonnell, PhD | Eric Butter, PhD | Kim Zlomke, PhD |
| 2019 | Reina Factor | Cy Nadler, PhD | Ami Klin, PhD & Judy Reaven, PhD | Susan White, PhD |
| 2018 | Isaac Smith | Lindsey Burrell, PhD | Lauren Kenworthy, PhD & Lawrence Scahill, PhD | |
| 2017 | Marika Coffman & Erin Kang | Cara Pugliese, PhD | Matthew Lerner, PhD | |
| 2016 | Rebecca Elias | Megan Tudor, PhD | Lauren Brookman-Frazee, PhD | |
| 2015 | Caitlin Conner | Brenna Maddox, PhD | Susan White, PhD | |
| 2014 | Jenna Mendelson | Ashley Johnson Harrison, PhD | David Mandell, PhD | |